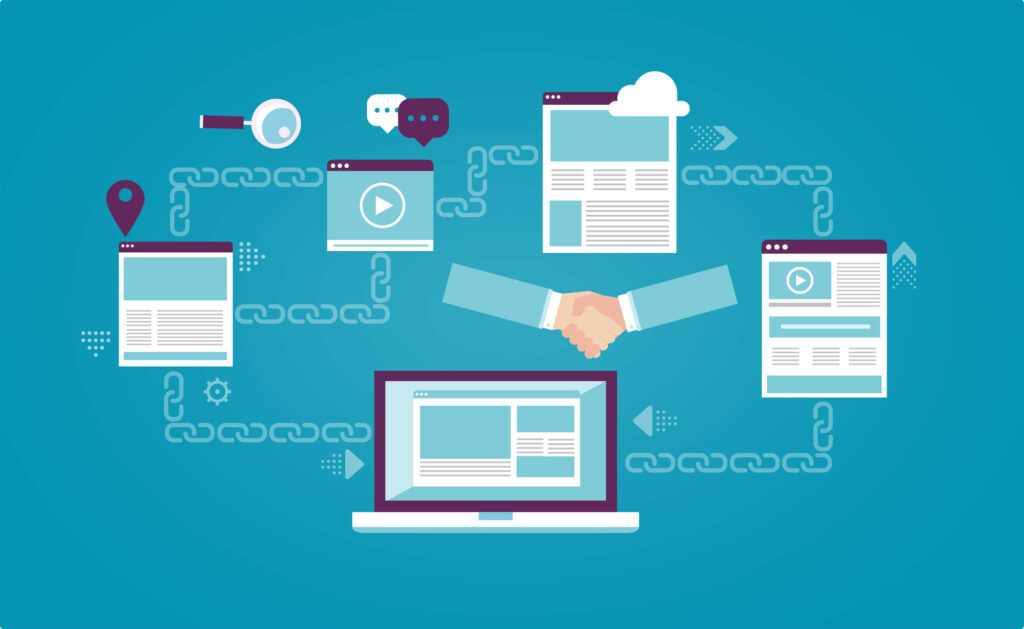 Increasing your link profile is one of the priority tasks when working with information and commercial projects in any niche. There are a lot of link building methods, so the optimizer needs to use the maximum number of options to defeat competitors and protect the site from sanctions.
Typically, webmasters choose the simplest methods: submissions, links from profiles, and mentions on social networks. Few people make it to guest posts, much less outreach. The problem is that without experience it is difficult to build a scheme for obtaining trust links with minimal costs.
In the new material, we will talk about one of the most complex link building methods. We'll tell you why to use backlink outreach to promote a website, how to communicate with website owners, and put the process on stream.
What is Outreach Link Building?
Outreach is a method of promoting a website with links, which is built on communications with other webmasters. It allows you to obtain trust links from resources that do not post offers from exchanges or are not represented on such sites at all.
In foreign markets, it is difficult to automate work with the link profile due to the lack of exchanges. Webmasters constantly interact with site owners to exchange mentions and increase project trust.
One of the main features of outreach is that it allows you to increase brand awareness and attract targeted traffic. For example, if you post a short note about an email newsletter service on a webmaster's blog with traffic, interested users may eventually become clients.
Outreach, together with crowd marketing, guest posts, and other link building methods, is aimed not only at pumping up the project's link mass but also classic PR. If the optimizer has chosen relevant sites for promotion, the effect will be very good.
If we consider outreach from an SEO point of view, then it is a tool that allows you to be placed on super high-quality sites with high trust and good traffic. Many projects are not represented on exchanges or do not post links at all, but they may agree to mention the site in the context of the article.
Many optimizers bypass outreach because obtaining competitors backlinks in this format of work sometimes becomes an almost impossible task. Especially if there is no experience in interacting with site owners and the webmaster cannot make the right commercial offer.
The formula for effective outreach in SEO consists of several components:
  •   list of trust donors;
  •   personalized letter templates;
  •   tools for sending proposals and tracking key metrics;
  •   budget for outreach campaigns.
If you think that it is enough to collect 10-15 sites and send a template letter, then you are very mistaken. Popular projects have a stable flow of applications for placement and they can refuse the majority of advertisers. Therefore, first, you need to establish contact, show your value, and only then enjoy all the benefits of outreach.
Why Is Outreach Necessary for Link Acquisition?
Everyone knows that backlinks are important for SEO. Webmasters who have not fully understood the process of working with backlink outreach often get the impression that the method is not suitable for classic link building. There is a myth that it is an effective online marketing tool that allows you to promote brands and products.
In fact, outreach is almost always used to get a quality link from a relevant donor. That is, it is based on classic manual link building. And getting coverage is an additional benefit that optimizers don't always consider when planning campaigns.
Outreach can be used for more than just SaaS platforms and other projects that can provide tangible value to users. If you approach the development of a campaign responsibly, you can increase the recognition of even a standard information site. The Google Search Guide will explain how the search engine works in more detail.
Let's say you created an infographic about how the travel industry is coping with the effects of the pandemic and want to get organic mentions. You collect a list of relevant sites, send letters, wait for a response, and post media content.
Both travel projects and the audience will receive useful content that will help solve specific problems. In the first case – increasing the added value of the material, in the second – obtaining important information in an easy-to-understand form. 
What problems does outreach linkbuilding solve:
   1.   Receiving links with a guarantee of eternal placement.

If the project owner places a mention on a paid basis, he undertakes not to delete it while the site is up and running.

   2.   Increased brand awareness.

Sometimes this task comes to the fore and no one thinks about opening links for indexing.

   3.   Link juice pumping.

Outreach allows you to reach sites that do not post backlinks according to the classic "money-backlink" scheme. You can evaluate the effectiveness of outreach using services for checking various

types of backlinks

to the site.

   4.   Protection from sanctions for SEO links.

Links from outreach campaigns perfectly complement the link profile and, together with crowd marketing, provide reliable protection from the attention of ranking algorithms.

   5.   Attracting the target audience.

If you place mentions on relevant sites, you can get not only the donor's trust but also interested users.

   6.   Formation of demand.

Backlink outreach is great for announcing new products or services. Website visitors can become customers when they see the value of the product.
If the main goal of outreach campaigns is to obtain links from new resources, then you will only need a budget to pay for placements. When the task is to increase brand awareness, attract a new audience, or create demand for a service, placements must be planned with a maximum focus on the relevance of the sites.
Getting outreach links online is difficult because if the webmaster has no work experience, at first he will receive valuable knowledge. And in the best case, in a few months, he will be able to receive a positive response from 20-30% of the sites on the list.
The impact of outreach in SEO and marketing performance depends on the approach you take. If the optimizer has not paid enough attention to the selection of sites and does not know what indicators he wants to improve, the money will be wasted. At best, he will get mentions from trusted donors, but this is not always enough.
It is better to launch several campaigns for different purposes to get maximum benefit. Separately for pumping weight and separately for promoting products. You can combine several tasks, but segmentation is never superfluous. And with the help of a link building outreach agency, your goals will be achieved much faster.
Key SEO Outreach Link Building Strategies & Techniques
Outreach can be divided into paid and shareware. To use the first method you need a large budget. Especially if the project is promoted in competitive niches in the West. The second method is usually used by webmasters, who are launching outreach campaigns not for the first time.
The approach to using paid outreach is as clear as possible: collect a list of sites, create a letter template, create an email newsletter, and work with responses. If you can offer webmasters a good price for a link or agree to their price terms, the percentage of placements will be high.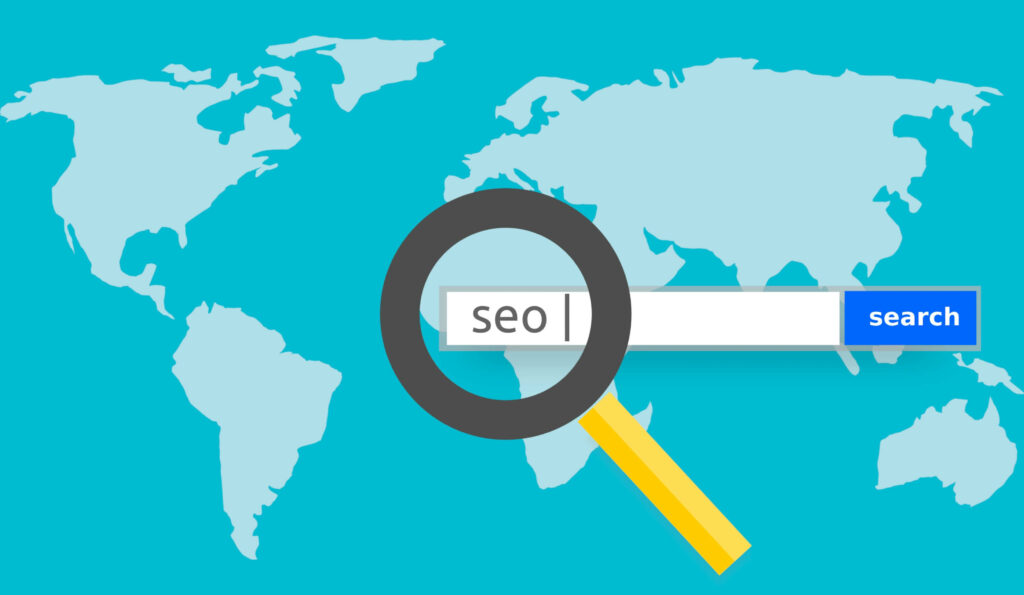 Shareware outreach is a game at the maximum difficulty level. It will take real value to offer webmasters and skills to create an effective business proposal. It is difficult to get almost free outreach backlinks with this approach.
Let's highlight several main outreach methods:
Guest posting
One of the most popular outreach strategies is guest posting in SEO. This involves writing and publishing blog posts on other websites in your industry. When you write a high-quality guest post, you can usually include a link back to your own website in the author bio or within the content itself. Gestposting is a separate SEO link building method that is sometimes part of outreach campaigns.
Content outreach link building
This strategy is about creating valuable content such as infographics, eBooks, and case studies, and then promoting it on relevant websites and influencers. If people find your content useful, they will be more likely to link to it from their sites.
Skyscraper
This technique is to find high-quality content in your industry and then create an even better version of it. Once you have created your content, you can reach out to the websites that link to the original content and suggest that they link to yours instead.
Digital PR
Digital PR involves using public relations tactics to generate media coverage for your website. When you get coverage from high-quality websites, you can usually earn backlinks as well.
Link exchange
This method is only suitable if the project may be of interest to other webmasters. It is based on the process of mutual placement of mentions.
Broken link building
It's about finding broken links on other sites, and then contacting their owners with a proposal to replace them with a relevant backlinks from your site.
Unlinked mentions
This strategy includes finding websites that mention your brand or product but do not link to your website. You can then reach out to these websites and ask them to add a link.
Product reviews
You can reach out to bloggers and influencers and offer them to write a review. It's a labor-intensive method of getting backlinks with a high risk of failure: if the service owner or editor doesn't like the review, you won't be able to get a backlink.
Product test
If you are launching a service or project where more than just articles are available, you can attract opinion leaders from your niche and offer them free testing of the product. The result: increased brand awareness and an influx of target audience.
Transcript of video
The method is very similar to the previous one but slightly different. The idea is to find a video of a local or global influencer, transcribe it, and invite the blogger to post a mention.
Resource page
One of the simplest methods of link building boils down to sending a large number of letters with a request to indicate the site being promoted as a source of information or to add to the list of useful resources.
There are a lot of outreach methods; you can use one or more popular tools and come up with unique backlink placement schemes. It is always better to take a different path than competitors have been using for many years in a row, but to find options for a workaround.
How to Run an Outreach Link Building Campaign?
By following certain steps, you can create an effective outreach link building campaign that will help you create high-quality backlinks to your website and improve its search engine rankings.
So, to run an effective link building campaign, you need to:
Collect key queries
Identify the most important keywords and phrases that your target audience is searching for. You can use a keyword research tool like Google Keyword Planner to help you with this.
Collect sites from the search results
Once you have a list of key queries, use a search engine like Google to find the top-ranking websites for each query. These are the websites that you will want to target with your outreach campaign.
Target the right websites
Once you have a list of potential target websites, take some time to analyze each website to see if it is a good fit for your outreach campaign. Consider factors such as the website's traffic, domain authority, and relevance to your own website.
Identify the right contact person
Once you have identified a list of target websites, you need to identify the right person to contact at each website. This is usually the website owner, editor, or publisher. You can use a tool like LinkedIn to help you find this information.
Make it easy for them to link to you
When you ask someone to link to your website, make it as easy as possible for them to do so. Provide them with a link to the specific page that you want them to link to, and make sure that the link is properly formatted.
7 Tips to Improve the Impact of Outreach for SEO
All of the outreach strategies listed above can be effective for link building, but it is important to do them in a way that is both ethical and sustainable. Here are a few tips for effective SEO outreach:
1. Personalization
One of the most important things you can do to improve the impact of your outreach is to personalize your emails. Take the time to learn about the person you're reaching out to and their website, and mention something specific in your email. This shows that you're not just sending out a generic template and that you're genuinely interested in building a relationship.
2. Choosing the relevant prospects
Another important factor is to target the right websites. Don't just reach out to every website you can find. Instead, focus on websites that are relevant to your industry and your target audience. This will increase your chances of getting a response and securing a link.
3. Offering value
When you reach out to someone, you should be offering them something of value. This could be a guest post, a link to their website in one of your articles, or a share of their content on social media. By offering something of value, you're more likely to get a positive response.

4. Building relationships
The best way to have a good backlink management is to build relationships with other website owners and publishers. Get involved in online communities, share their content on social media, and leave thoughtful comments on their blogs. By building relationships, you'll make it more likely that they'll be willing to link to your website.
5. Using outreach tools
There are a number of outreach tools available that can help you to automate and streamline your outreach process (Snov.io, Hunter.io, Mailshake, Reply.io, Neverbounce, Ninjaoutreach, Content Explorer from Ahrefs, Link Building Tool from Semrush, Zapier, etc.). These tools can help you to find potential target websites, make backlink analysis, identify the right contact person, and send personalized emails.
6. Following up
If you don't hear back from someone after a week or two, don't be afraid to follow up. Just send a polite email to remind them of your outreach and to see if they're interested in linking to your website.

7. Being patient
Link building takes time and effort. Don't expect to see results overnight. Just keep at it and eventually, you will start to see results.
Best Practices in Link Building Outreach: Final Thoughts
There are several options for launching outreach campaigns. Each of them has advantages and disadvantages, so you need to build on the tasks that the site owner or client sets for themselves when it comes to services.
If a webmaster wants to get the first experience of placing links directly, it is worth diving into all the processes. If necessary, you can delegate some tasks to speed up the learning process, but it is better to understand how the chain works in order to quickly find errors.
Web studios and marketing agencies often hire outreachers to provide services to clients. If you are going to build a network of projects or launch a service with investors' money, you will definitely need an experienced link builder. He will have to pay an average of $1000.
The most profitable option for promoting long-term projects is outsourced outreach. Mellow Promo specialists are ready to offer you professional outreach link building services: they will analyze the features of the site, formulate a work strategy, and provide a guarantee against link removal.
Outreach links are great for diluting your link mass and promoting highly competitive queries. If you can't build links to a stream yourself, contact our professionals and see the magical power of high-quality backlinks.