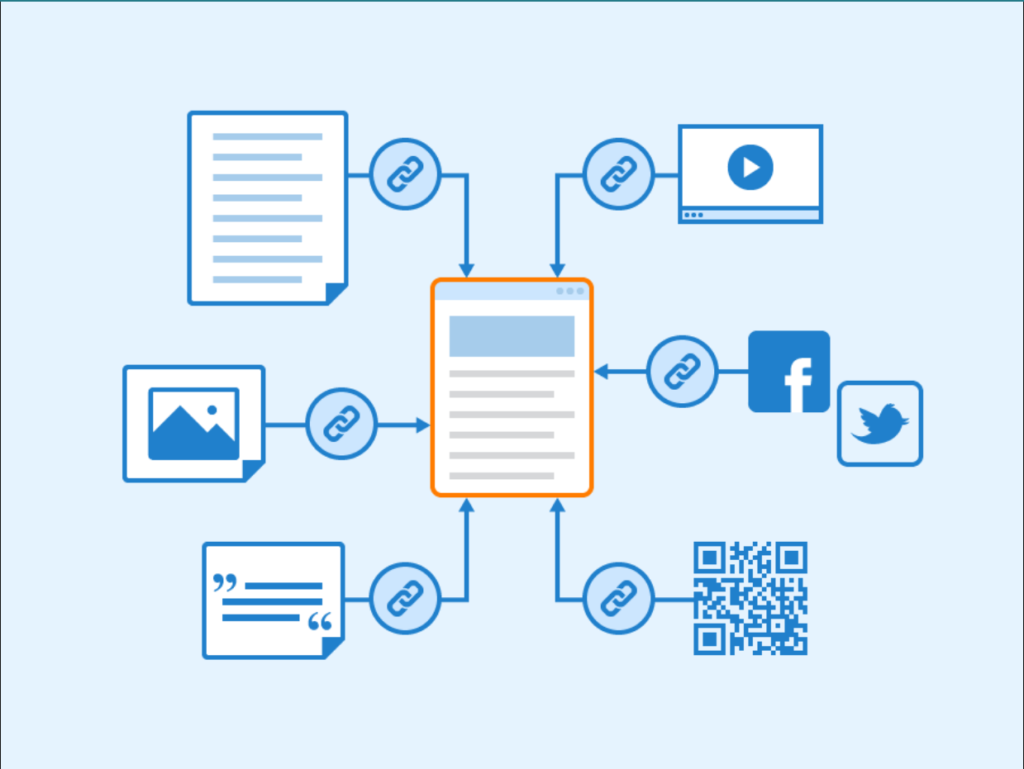 There are a number of things that you need to do on a regular basis in order to keep your website up to snuff. In addition to other, more fundamental analyses like site auditing overall, you might also find a backlink audit service to ensure that your backlinks are of the number and quality that they need to be to keep your site up in the rankings.
The process of doing a backlink profile analysis is somewhat complex, but if you go through the process logically and systematically, you should be able to complete your audit successfully and obtain useful results for your future site development. You'll pick up backlink audit tools along the way that you can later utilize in future analyses.
What are backlinks, and what is a backlink audit?
First of all, what is a backlink? Backlinks are links that other sites have on their pages that lead viewers to your page. There could be any number of these links, both beneficial and detrimental, so it is a good idea to familiarize yourself with the auditing process so that you know how to manage them.
A backlink audit for SEO is part of an overall auditing process that companies conduct in order to review all of the links on other pages that lead potential visitors to your site. It is an important part of having an effective SEO strategy. This type of link audit is important to distinguish desirable backlinks from undesirable ones, and determine how to manage them.
Why analyze backlinks?
So, why do a backlink audit? Analyzing your backlinks is an important part of determining the quality of your website because search engines look at them as part of their ranking mechanism. The more high-quality backlinks you have, the better. This doesn't necessarily mean that you need thousands of them to have a good site, but there are reasonable numbers that will help to keep your site in good standing in the rankings.
The more lesser-known or poorly-ranked ones you have, the more your site will likely be downgraded as a result. Therefore, you'll want to check bad backlinks and take care of them.
Not only will the search engines look at your site favorably if your links are strong, but you will gain credibility with your target audience, as well.
How to do a backlink audit?
Backlink profile audits can be conducted by following a few basic steps. If you need help, our experts are here to help you. You should keep in mind the following steps:
1. Determine what your backlinks are
Before you go about analyzing anything, you'll need to figure out what your backlinks are. This might seem like a tricky process, and it isn't one you want to enter into lightly if you're not fully prepared. In order to figure out how to find the backlinks of a website, try the Google Search Console tool. In using this tool, you'll be able to see the sites with the greatest number of links, the anchor texts that those sites are using, and how many links are being made to your site. 
Best backlink audit tools
There are also sites that specialize in this process. Depending on which site you are using, there are different steps that you'll have to take to find website backlinks for all the links to your site. Some of the better ones are Moz, Semrush, and Ahrefs. Each of these is a reputable site with strong ratings for producing accurate results. They differ only slightly in their setups and the processes that you need to undertake to achieve your desired results. In each of these sites, you can determine the backlinks by undertaking the following steps:
  •   Find the backlinks analytics tool
  •   Look up the "backlinks" (the name might differ slightly depending on the site)
  •   If possible, see what the associated anchors are
  •   Ask for a referring domains report
2. Conduct a comprehensive backlink audit

Once you've determined what your backlinks are, you'll need to analyze them. There are several components of any given website backlink audit:

Check number of backlinks

While the overall number of backlinks you have is not the sole determining factor of your site's quality, it is important to know. Once you get a picture of how many backlinks you have, you can start sorting through them. In addition, knowing your number of backlinks and unique referring domains is important in being able to compare your site with your competitors', and to set goals for the growth of your link profile.

Analyze link velocity

Link velocity is defined as the speed at which new backlinks are added to your site over a given time period. It is one of the indicators of the strength of your site. And while it also shouldn't be looked at as determining a site's quality by itself, it is an important factor as it serves as an indication of the amount of attention your site is receiving. In addition, link growth should be more or less smooth. Unnatural bursts of new links may indicate a link attack, which will require further analysis.

Check quality of backlinks and referring domains

There are steps that should be taken to check quality of backlinks and that of the domains they come from. You'll want to find broken backlinks so that you can remove them.

  •   Determine the

relevance of the linked site

to yours
  •   Determine the keyword strength and amount of organic traffic that the site receives. It is suggested that sites with 500 or more visitors a month be retained.
  •   Check the

domain rating or authority

. The domain rating is a score of between 0-100 that measures the strength and "authoritativeness" of the site you're checking. Sites with scores lower than 10 should be investigated to determine whether or not they are problematic. Sites such as Ahrefs allow for domain rating checking.

DoFollow and NoFollow links ratios

Another critical component of your links is the number of DoFollow and NoFollow links that you have. A DoFollow link is one that passes pagerank signals. In other words, they are considered authoritative by search engines. NoFollow links are not.

In order to determine whether your associated links are DoFollow or NoFollow, you can simply right click on your browser and choose "view page source." The associated attribute will tell you which type the page is.

You should not aim to have absolutely no NoFollow links on your site. It is normal for a site to develop with some of these. What is important is the ratio of DoFollow to NoFollow links. Experts generally say that the most desirable ratio of DoFollow to NoFollow is 80:20. Anything around this range is generally considered acceptable.

Check backlinks' anchor text

You'll also want to look at the

anchor texts

from which the links come. Anchor texts are important, of course, because this is what people see when they are reading a text and decide whether or not they want to click on the associated link. If an anchor text is off somehow or doesn't make sense, people will be less likely to want to click on it.

Anchor texts should be optimized for maximum visibility. However, search engines also notice texts that are "over-optimized," or used too repetitively for the sake of gaining visibility. This type of repetition will actually downgrade a site's rating because it is an indication of poor quality. A good quality site will use quality anchors accurately and in logical amounts according to the content and flow of the site.

3. Remove bad links

After this, you'll want to remove whatever links are doing harm to your site's ratings. First of all, you should check spam backlinks. Links that come from spam resources are an example of toxic backlinks that you'll want to separate yourself from. It is necessary that the links look natural, and not like ones that are bought as

Google

warns against using spam links. You need to remove

toxic backlinks

from sites that are obviously spam  – ones that contain adult, drugs, gambling, dating, essay writing, etc. content; backlinks from link farms (low-quality sites created only for links with low or zero domain ratings or traffic); off-topic spam links in comments and forums; or hidden links. These kinds of links should be removed as they will harm the ranking of your site, and may even lead to your site being penalized.

How to do this? Google offers a "

disavowal

" tool that you can find on the Google support page. Anything that appears to be spam or won't contribute to an improved site ranking should be removed.

Another thing that you can do is contact site owners of sites that contain broken or problematic links. It is possible that there is an issue with one of them that could be fixed.

4. Conduct a review of your own links

In addition to analyzing the backlinks that others direct towards your site, you should also conduct an analysis of your own links. Be sure that your anchor texts lead to the right places and that none of them have accidentally been redirected to spam, sites that have gone down, or other undesirable locations. 

If you determine that one or more of your anchors is leading to an undesirable site, you'll need to change or remove it.

5. Beef up your desirable links

Once you've determined which of your backlinks are the highest quality ones, you'll want to build on them so as to raise your ranking as high as possible. There are several ways that you can go about this:

  •   Approach your partners about linking your site to theirs. This can include partners of different sorts – vendors, distributors, etc. If you are providing a quality service and this is acknowledged by the people you work with, these people should be willing to recognize you formally by making your links official.
  •   Find influencers who might be willing to recognize your site. You'll need to do some outreach in order to accomplish this, but it will be worth it in the end. People who have a lot of followers can be very helpful in bringing traffic to your site. You can also reach out to companies that you think are complementary to yours.
  •   See if you can do a

guest blog

on someone else's site. Even if you are promoting your own goods or services, getting on to another site will give you the opportunity to link your site to theirs. Just be sure that the site you're going to is a quality one that will help your rankings rather than hurt them.

  •   Participate in forum posting. Forums are, of course, places where people with similar interests gather. Therefore, if you can get

forum links

out in one or more relevant places, it will be automatic advertising for your company to a potentially large audience of interested viewers.

You can also find a link building SEO company to help you in the overall process.

Analyze your competitors' backlinks

Once you've completed the process of analyzing your own backlinks, it would be to your advantage to

analyze competitors' backlinks

, as well. This will give you a much clearer picture of where you stand vis-a-vis your competitors and the relative degree of strength that each of your sites have with regard to your backlinks. 

In addition, performing a competitor backlinks analysis may give you valuable insight into strengths that they have in comparison to you, and therefore what you need to work more on to build your backlink profile more effectively.

Follow the steps logically and regularly

It may seem complicated, but if you follow these steps as your backlink audit guide and utilize your backlink analysis tools, you should end up with good, solid results that will help you improve your site and raise your rank in the search engines.

This is one of the many

benefits of SEO audits

.

Just keep in mind the following major steps:

   1.   Determine what your backlinks are, both in number and

type

   2.   Analyze them for quality

   3.   Address any quality-related issues that might arise

   4.   Beef up your good backlinks, keeping in mind that they should be within reason and commensurate with the content and flow of your site

   5.   Check your competitors' backlinks periodically to assess how they compare to yours

You'll want to do this on a fairly regular basis as the process is the result of others' actions, and you never know when your backlinks will start to include links to undesirable sites. Also, staying on top of this and all other site-related matters is an important part of maintaining your business. Remember, your competitors are looking at you, too.