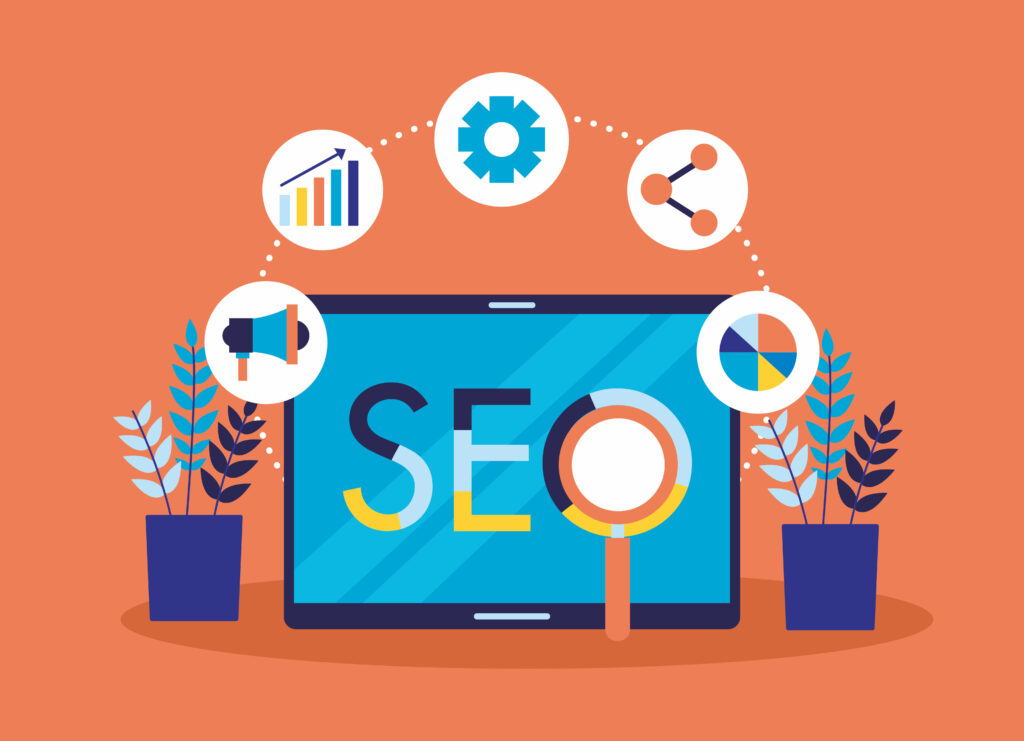 It takes a lot of effort to launch a new website, from web construction to branding and design, but building an SEO plan should be prioritized.
Actually, the development of an SEO strategy must begin even before you start building a website. In order not to run into problems in the future, it will be better if the structure of your site is completely built on top of your existing SEO strategy. Acting on this algorithm will save you from mistakes in such matters as URL structures, content organization and design, web development, and others.
So start with our checklist for constructing a search engine optimization strategy for new sites that will save you time and resources.
Why SEO strategy is important
The goal of SEO is to guarantee that the person who comes to the search engine (most likely Google) gets to your website through organic search (you don't pay to be at the top of the page).
Sounds simple but the problem is that there is a lot of competition – about 2 billion websites and there are potentially hundreds or thousands of sites competing for your niche. That's why it's so important to develop an SEO strategy to outperform your rivals and get to the top of the search results. 
Creating the right plan is the first step to winning the SEO game. If you do not have a clear strategy and understanding of what needs to be done, there is a good chance that you will spend a lot of time and money trying to improve your SEO, but to no avail.
We wrote about the benefits of SEO for business in more detail in our other article.
New website SEO strategy challenges
Optimization of new sites is hampered by the following problems:
  •   High competition. For commercial Internet resources, this is the most common problem.
  •   Lack of trust from search engines (no domain authority, no backlinks, etc.)
  •   Slow indexing of pages (due to the previous point).
  •   A small amount of quality material – sites that are 5-10 years old have much more interesting content.
Services for the promotion of a new site can be useful if you are interested in monetizing the resource and making a profit. If users do not see it in the TOP search engines, the traffic will be low and this will negatively affect sales.
Best SEO strategy for a new website
1. Choose the right domain name
How to start SEO for a new site? First of all, by choosing the right domain name. Having the right domain name is directly related to SEO performance, so matching your company/brand name with the site's domain name is fundamental. By registering a new domain, you are essentially starting SEO development from scratch.
An added bonus is if your brand name includes a keyword related to your business. This is valuable, although not absolutely necessary. When in doubt, just choose an attractive brand name instead of a keyword.
2. Select a high-speed hosting provider
The quality of hosting has a huge impact on the performance of your site, especially when it comes to dedicated IP, SSD, hard drive, or other storage methods, processors, and operating systems.
The average user won't wait more than 3 seconds for a site to load, so securing top-notch hosting is the first step in implementing your SEO strategy.
3. Install Google Search Console
One of the most important tools for SEO analysis is Google Search Console. You will receive a lot of helpful resources from this service to help you successfully implement your SEO plan. You may examine stats using Google Search Console, such as:
  •   Issues with website loading;
  •   Organic keywords that lead visitors to the website (read about

types of keywords

);

  •   CTR (click-through rate) average;
  •   Indexing and crawling errors;
  •   Performance of a page
  •   and much more.
4. Research competitors' SEO strategy
The following questions should be considered while examining and listing your rivals:
  •   How do their businesses compare to yours? What distinguishes them?
  •   What are they writing about?
  •   For which keywords are they ranking?
  •   Which pages bring them the most traffic?
  •   What are their best backlinks?
A very important point that needs to be figured out at this stage is who your "SEO competitors" really are. Every company has rivals in terms of goods and services, but this does not always indicate that they have an effective SEO strategy that is worthwhile attempting to overtake.
In this sense, it is worth focusing on analyzing the SEO strategy of new sites that have grown quickly and are already receiving good traffic.
Learn more about competitor analysis for SEO in our dedicated article.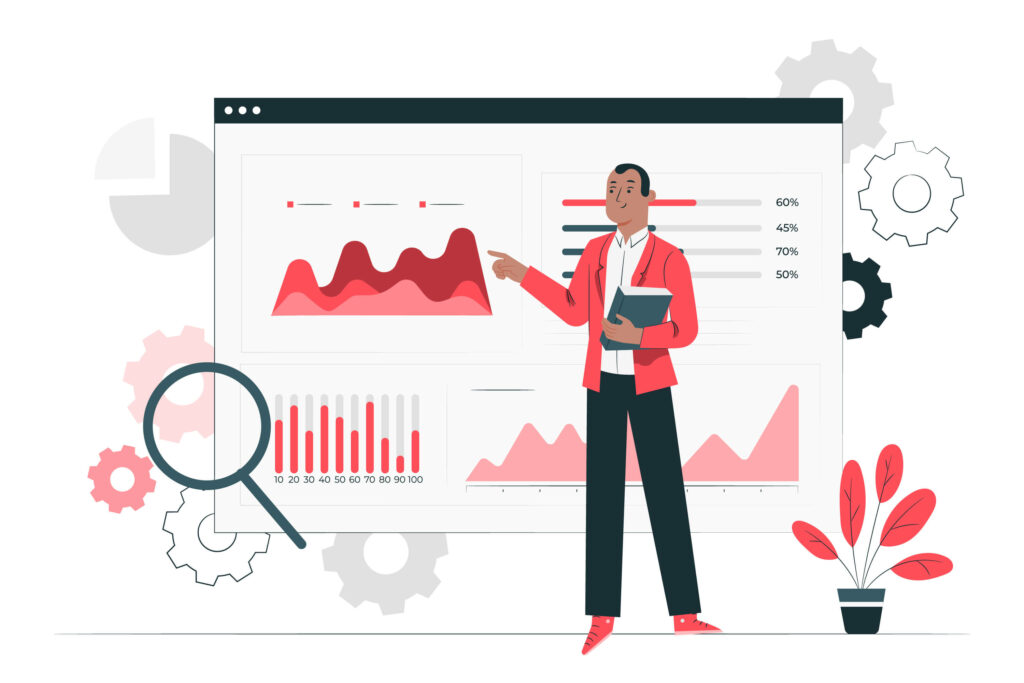 5. Conduct keyword research and design your own keyword map
Keywords serve as the core of your SEO strategy since they link people's search queries to your content in the SERPs. Google's objective is to find and offer the most relevant content in the SERPs based on the keywords found in search queries, also known as "query intent" or "target query."
A keyword is only as effective as it matches the search intent.
For example, if a sufficiently large number of people looking for a quick way to prepare a vegetarian meal find that the third link in the SERP most closely matches the query, then there is a chance that the page will rank higher for the intent (purpose) of the query and keyword match, and, eventually, will overtake the first position in the search.
As a result, while choosing keywords, you should take into account both the Search Intent and the Customer Journey by asking yourself questions like:
  •   Is the keyword completely appropriate for my goods or services?
  •   Does the term address a query that clients have (or may have) had during the purchasing process?
  •   What level of difficulty does this keyword have? It has to do with how difficult it is to rank for a certain keyword.
  •   What is a keyword's search volume?
  •   What kinds of pages come up when you search for this keyword? (Blog, landing page, or main page of a website)
At the same time, when choosing keywords, be realistic. SEO is a very competitive environment and a new website is not able to compete for popular niche terms. Be specific and look for long tail keywords – a phrase that usually consists of three to five words, and reflects more specific user requests than general terms. These keywords are less competitive because they reflect people's searches better. For example, "west boston pizza delivery" is more achievable than just "pizza delivery."
In addition, using a longtail keyword SEO strategy gives you other benefits:
  •   you don't need backlinks to rank for long-tail keywords (in most cases). 
  •   it also helps build link equity over time.
To find long tail keywords, you can use Google's auto-suggestion, people also ask, related searches, Keywords Everywhere, and AnswerThePublic.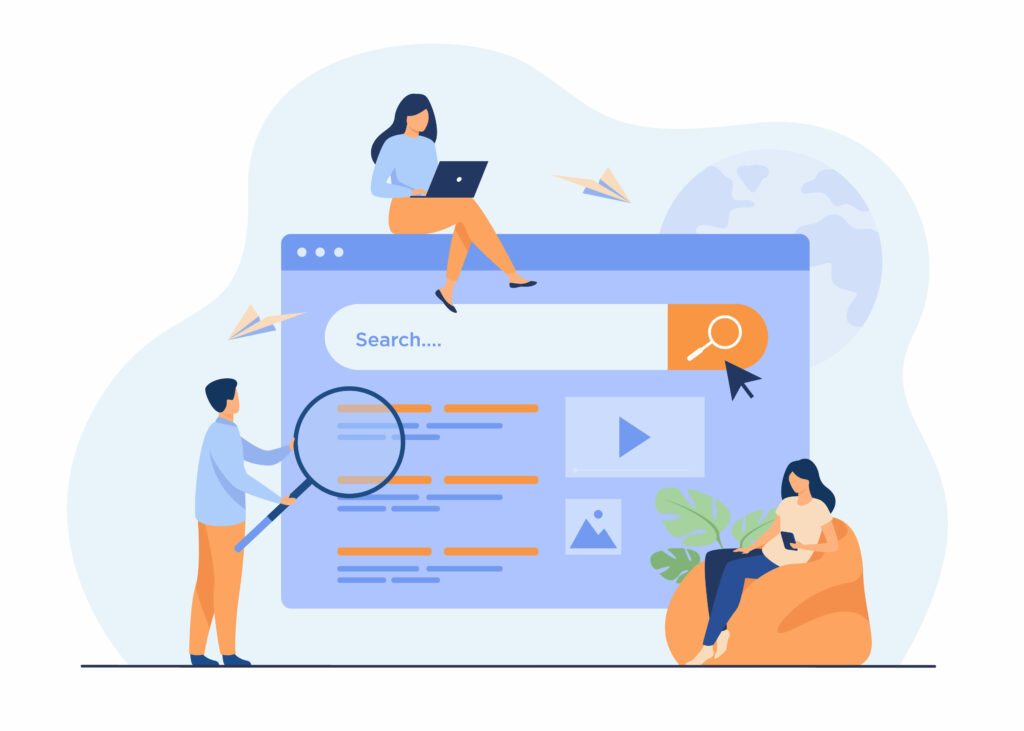 6. Create a calendar of publications
An intentional publishing schedule that is followed regularly draws visitors and raises a website's search engine ranking.
The new site should have new and useful content regularly – everything that you publish on your website, everything that educates, attracts, and pleases customers. These can be blog articles, e-books, documents, reports, brochures, tips, videos, pictures, graphics, FAQs, and more. High-quality content is the cornerstone of your customer interactions and how sites rank high. Read also about why avoid duplicate content.
Blogging, for example, can be extremely helpful for a new site's SEO strategy, as it's a great way to complement the products and services you offer. At the same time, it gives you room for natural (very important!) internal and external links (backlinks) to relevant parts of your website. Using a blog as part of your SEO plan is a good way to generate user interest naturally, as useful, interesting, and informative content improves the performance of incoming requests.
Now, note important aspects when creating a content plan:
  •   Sections of the keyword map should be prioritized.

Consider product or service pages, which are more likely to result in conversions and bring in revenue for your company.

  •   Improve the content.

Use keywords in H1, URL, and metadata. If you've matched your keywords exactly with the query's intent, this will come naturally as you write your copy.

  •   Track the ranking of your keywords.

Even if you're starting from scratch, a page can rank up significantly over time if Google deems it trustworthy, because that's how you provide useful information and improve your domain rankings.

  •   Post regularly. To improve your performance, you need a regular posting schedule. Although there is no precise figure, it is advised to create at least 4 new web pages per month. It is more probable that all of your site's content will rank if individual pages score well.

7. Optimize your URL structure

Remember that URLs are permanent, thus changing one will reset the page's SEO from the beginning. To prevent a sharp decline in organic traffic or rankings, it is always preferable to select friendly URLs and stick with them. If you do need to modify them, make sure to reroute traffic from the previous URL to the new one to prevent losing any existing backlinks (read about

backlinks importance

).

8. Monitor Core Web Vitals and Page Experience

There is tons of content online, and more are posted every day. This means it's getting harder for Google to distinguish which pages to rank for, so CWV and PE are the only way to tell winners from losers in the SEO battle.

By doing this, SEO is no longer limited to strategically putting keywords. The updated algorithm now looks at user behavior like time on page and bounce rate as well as content format, design, and page loading speed.

Adding your domain to

PageSpeed ​​Insights

is the simplest approach to monitor Core Web Vitals and site performance. Despite the fact that these measurements are strictly technical SEO, PageSpeed Insights instantly finds issues and provides solutions.

9. Watch for availability

Accessibility, put simply, is the ease with which people (and search engines) can find the content on your website. This component is considered a ranking factor.

You do want everyone to be able to utilize the site, right? Naturally, you'll want to ensure that when crawled, your material is being properly indexed, but you can also take the following actions to ensure that's the case:

  •   improve the alt text in picture descriptions;
  •   employ contrasting colors (make sure your colors are eye-catching);
  •   properly label page elements such as buttons;
  •   make the font size large enough to be readable.

10. Promote your site

Consider your existing visible presence and take advantage of it. Social media sites, YouTube, or email lists can all be used. In any case, think about how you may leverage other channels to increase traffic to your website. This thus has a favorable impact on the development of SEO indicators. After all, Google will give your content a higher trust rating if more visitors spend time on it.

For the first few months, you should only think about paying for visitors if all other SEO efforts fail to yield the desired results. By setting up pay-per-click, you may use this to evaluate the layout and content of your website. You will be able to use this information in the future for quick and effective SEO adjustments.

Best practices and SEO tips for new websites

We have compiled some useful practices and tips for the SEO optimization of a new website.
  •   The semantic core is assembled in two weeks.

Words for search engines should be broken down by their semantic component. Each of the groups should relate to one of the topics. Professionals use the keys of competitors and the base. Key phrases that make up the semantic core are added to the title, as well as to the subtitle.

  •   The following is the site structure.

Content must be categorized. You can see how this is all done on the Internet sites of competing firms, which are very popular (the TOP-5 search engines).

  •   Filling the site involves adding text content.

It is created by copywriters with SEO in mind.

  •   It is undesirable to place texts without key phrases that are included in the semantic core.

They will be compared with the requests of Internet users. A copywriter will be able to competently add SEO words for a young site so that they look organic and meet the requirements of search engines.

  •   The site should not have bad content.

In particular, this applies to texts that do not answer visitors' questions. In this case, visitors will leave the site in a couple of seconds. In this case, the authority of the resource will significantly decrease. There are mechanisms for determining the authority of sites in search engine algorithms.

  •   Acquisition of external link mass. A competent backlink strategy includes a harmonious combination of different types of anchors (you can peep at successful

competitors

). The resource from which the web link is acquired must have a good position in the ranking. This tool allows you to quickly break into the top search results.
  •   Within a month, the content on the site must be constantly updated

. It is advisable to keep the specified rate of filling the site with

SEO content writing

for six months.

  •   After placing articles on the site, an internal link is made.

You should choose texts related to the topic so that Internet links look harmonious. Use the

internal linking strategy

to strengthen commercial pages with informational ones: add links from blog articles to pages of relevant services.

These are the main SEO features and rules of a new website. However, the work must be carried out methodically, in stages, and in compliance with certain SEO requirements. Only in this case, the resource can become fully operational.

If you are afraid or do not want to do all this yourself, our

SEO agency

is always at your service. We will be happy to help you and work together!

Final thoughts on creating an effective SEO strategy

SEO is eventually a marathon rather than a sprint. Your main objective should be to establish a strong site structure as soon as you start it so that it may grow and accumulate monthly organic traffic over time.

As you implement your SEO strategy, keep updating it and tracking metrics so you can always optimize it for the best results. With constantly changing competitor strategies and trends, your SEO strategy can run on something other than autopilot. Only consistent hard work helps to achieve results that meet expectations.

If you still have questions about the stages of SEO strategy, you can contact us for

SEO help for a new website

.