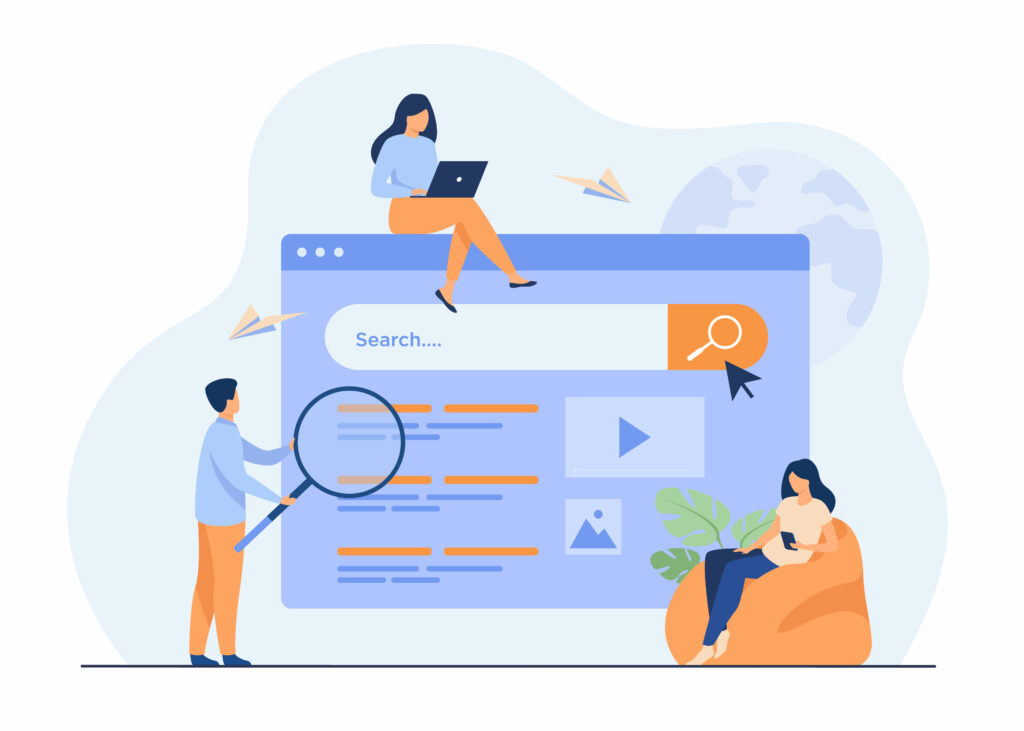 The development of intelligent search principles using self-learning systems has threatened the old approaches to optimization. Many experts are already thinking: are keywords as important for optimization as they used to be? Has their relevance decreased today? We will answer these questions in our article.
What are SEO keywords?
SEO keywords are single words, short phrases, and complex long-tail phrases that are used to structure and create content for your site. The purpose of using keywords is to increase relevant organic search traffic.
In practice, keywords are the words and phrases that your potential audience uses when searching for something related to your brand (commercial site) or site theme (information site).
That is, if the phrase invented as a result of brainstorming has been used by users for search within a month, then this phrase may be a key one. Through key phrases (words), you create a bridge between your website and your target audience.
Collected, researched, and grouped keywords for your site from its semantic core. The correct semantic core contains thousands of key phrases grouped into hundreds of groups (clusters).
Common types of key query for SEO
There are different types of keywords. We classify requests into several obvious and common categories:
  •   Branded and non-branded.

The former include company and brand names, company abbreviations, and anything that clearly identifies the brand. The second describes the client's problem. Brand queries bring the most converting traffic – especially if the brand is well-known. Examples: "Houston Rockets" (branded) and "the world's largest zoo" (non-branded).

  •   General.

These are requests from your initial list when you are just starting to explore a niche. They can be relevant to every page of your site. They form specific search queries. Example: "household goods store".

  •   HF, MF, LF, and MF.

High-, medium-low- and micro-frequency queries are the basis for the formation of the semantic core for the site. HF is based on 1-2 words that convert the largest traffic. LF allows the user to specify specific search terms, this is the basis for promoting a beginner or low-budget project. Ascending examples: "laptops", "laptops in Chicago", "inexpensive laptops in Chicago for gaming", and "Where to buy a cheap laptop in Chicago for games from $1000".

  •   Always up-to-date (evergreen).

They have a steady search volume with little change over an extended period. At the same time, the relevance can be different: constant ("John Lennon") or seasonal ("gifts for the new year"). Some requests become relevant against the backdrop of an event (for example, at the next final of an eminent football league). Notice that the popularity of evergreen content and related queries make the niche too saturated.

Read also our article about

LSI keywords

.

Are keywords still relevant in SEO in 2023?

"Keywords are dead" is the opinion of some SEO experts and practitioners.

They can be understood: as changing search algorithms nullifying everything on which promotion was previously based. Links are no longer so relevant, you no longer need to mention several dozen requests on the page. High-quality

SEO content writing

has come to the fore because it gives users what they want. 

Obviously, after this, the era of promotion for search queries will end. Or is it not so critical?

Before 2010, any analytics platform, including Google Analytics, demonstrated organic keywords without any problems. By the end of 2011, this data was removed from the service. This made SEO specialists "blind" and already in those days gave rise to rumors that keywords died a long time.

A new wave of panic about the imminent "death" of keywords swept in 2013 when Google rebuilt the search algorithm and presented

Hummingbird

.

It allowed the search engine to better understand the goals of users, understand complex queries, and the principles of interactive search.

After 2 years, the

RankBrain

rating appeared, based on artificial intelligence and improving the ability to interpret queries.

Now the search engine analyzes many more factors and gives the result taking into account the geographical location, the rating of establishments and services, and the availability of the actual service you are looking for.

One way or another, the foundation remains unchanged. The key phrase is the basis on which the search engine relies when processing information. Without this foundation, you cannot achieve the desired result.

Therefore, the conclusion is simple – the keywords are not dead, just how they are tracked and processed has changed. We now have many platforms for getting up-to-date user search data.

Proper selection of keywords is the basis of successful

SEO strategy

and promotion. So the answer to the question of whether keywords are SEO relevant in 2023 is yes.
Why are keywords important for SEO?
We made sure that the keywords are alive and well. Now let's talk about the actual importance of keywords for SEO.
Keywords help determine user intent
Keywords give excellent clues as to what type of content the user is trying to get.
But there is still a problem: the vocabulary of people and the search engine is different. Users have many more options and ways to ask about the same or similar things. This is why Google and other search engines are constantly learning and expanding their vocabulary of queries.
The more accurately the user can enter a query that matches relevant content, the better. However, users generally don't know what they are looking for (if they did, they wouldn't need a search engine), so search engines learn to search and find associations.
Keywords help identify the right target audience
When we do keyword competitive analysis and look at the visibility of keywords to a potential or current customer versus the competition, we can find content gaps.
For example, you might find that it doesn't have content for that topic, or that the content it does have isn't ranked or optimized.
Keywords help increase traffic
It's no secret that the vast majority of clicks go to pages on the first page of results. In fact, the top result on Google alone accounts for 28.5% of clicks. 
Keyword research and optimization can improve your chances of appearing on page 1 of search results. In fact, data from 2020 shows that most of the titles on the first page of Google contained keywords that were an exact or partial match of that search term.
If you get to the top, your site can attract a lot of additional traffic, which can potentially increase sales.
It is important to focus on relevant keywords and prepare optimized content that answers user questions. But instead, many site owners often focus on positions and the number of words per page.
How to choose the right keywords for SEO
Each SEO specialist has a different attitude to this process and has their own professional secrets. And this is normal because search engine optimization for business is an ambiguous process built on analytics and creativity.
We will give general current recommendations.
   1.   Forget about SEO first. Stand up for your customers and try to brainstorm short phrases and single words to describe your product or article topics. Help your brain by searching the web and seeing how other sites describe your products (themes). Make a list of found and invented phrases.
   2.   Collect query statistics for the collected keywords. To do this, use

Google Trends

. Automate scraping through complex analytics sites for SEO (you can use

Rush analytics

). Keep a balance between keyword difficulty, relevance, and frequency. You can try tools:

Ahrefs

, SEMrush, and Moz Keyword Explorer.

   3.   If the site is already working and attracting traffic, track what requests visitors come to you for. Be sure to take them into account in the promotion.
   4.   Expand your list using various keyword suggestion tools. These are the words and SEO key phrases that users are looking for along with your keywords: synonyms,

phrases with long tails

, with other numbers, etc.
   5.   Group your keywords into groups in a way that is convenient and understandable to the user. For example, by audience type, query frequency, geolocation, synonyms, required words, etc. Manual clustering is not possible, so find the appropriate tool for this stage, for example, Rush-analytics or

Seoquick

,

SE Ranking

, etc.

   6.   Distribute the collected clusters across the landing pages of your site. Use one cluster for one page only. Do not use multiple clusters for each page. Do not create new pages for similar clusters.
   7.   Keep going. Collect up-to-date data, improve the list, and respond to

changes in search engine algorithms

.
As a result, you will receive the requested SEO keywords grouped according to the metrics you need, reasonably distributed throughout the site.
Keyword research importance
Keyword research is still important today as they add value by driving traffic, conversions, visibility, and sales in top positions.
For enterprise-grade brands with a lot of products and services, keyword research for SEO can be costly because there may be thousands or millions of keywords to monitor across desktop and mobile devices.
It's a great idea to make a golden list of the keywords that bring the most value to your brand, i.e. traffic, revenue, and conversions, as well as a combination of non-brand, brand-specific, and product keywords that are critical to your visibility on the first page. Our digital marketing agency is always ready to help you with this.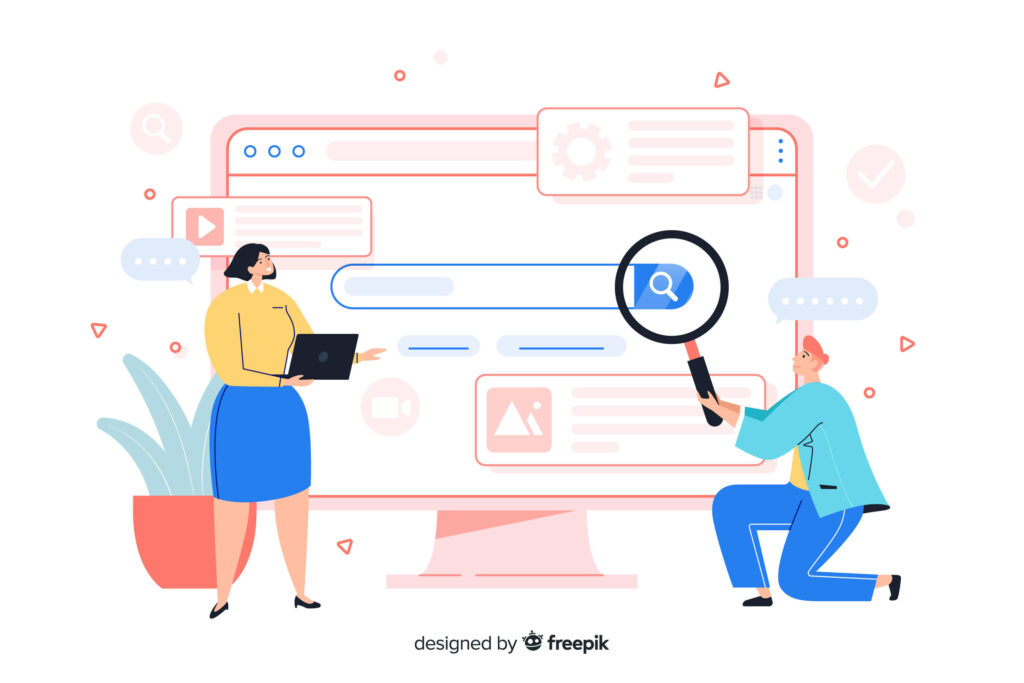 How to use keywords
Where and how to add keys to satisfy search engines and users at the same time? There are many opinions on this matter. We will present to you modern principles of how to use keywords for SEO, the effectiveness of which has been tested by experience.
  •   Use keywords in page URLs, meta tags, titles, and static content.
  •   Of course, the keyword in the description will not affect the search engine promotion but will increase the clickability (provided that the meta description is attractive).
  •   Be sure to use the relevant query in H1 – this is the most visible piece of content on the page.
  •   You can specify keywords as anchors for

internal links

when writing image and video file names.
  •   Use a query when populating the alt tag of images.
  •   Specify the keywords in the transcript or description of the video that you post on YouTube.

Tips for keywords integration

  •   Do not overdo it. It is more realistic to suffer from over-spam now than to harm the site due to insufficient coverage of search queries. Google algorithms will downgrade a site whose pages are

over-optimized

. Your resource should be focused on the user, and not on quick successes in the promotion.

  •   Look at the site as a whole, do not tear off the pages from the rest. The interconnectedness of the keywords covering the resource should be noticeable.

  •   Meta tags are important but don't give them all the attention. The title can still be attributed to important optimization elements, and the description does not exactly affect the issue.

  •   Experiment: if you are working with a site containing tens or hundreds of pages, you have a field for testing unique techniques and implementing your ideas for promotion. Take advantage of this opportunity by dedicating a few pages to experiments.
Learn more about

how to optimize content for SEO

.

How many keywords to use for SEO?

How many keywords should be on the page – this question is one of the most important for beginner SEO specialists. But there is no exact answer to this question.

According to various estimates, up to 4-5% of occurrences of key phrases are normal. When it comes to keyword density. More are like spam. But it all depends on the size of the page and where the keywords are used.

For title and paragraph, are incomparably different things. A low keyword density will lead to poor page visibility, and a large number of keywords will risk getting filtered by search engines for spam.

If we are talking about the number of keywords that should be promoted from one page, then we recommend using no more than 3-4 keywords / 300 words. A larger number will confuse the search and your page will not get to the top for any of the necessary queries.

You need to focus on good content in the first place, and not stuff good text with keywords to the detriment of visitors. Natural usage is extremely important because search engines see all the keywords and it is not necessary that visitors see them. Content drives conversions and sales, so write good texts! If you can't do it yourself, our

SEO blogging service

is always at your disposal.

Final thoughts on keywords search engine optimization

It's too early to bury keywords – no matter how search algorithms change, they are all still based on user requests.

The search engine can interpret, supplement, and rethink queries – but in any case, it needs a basis: what a person wants.

The methods of selection and grouping of keywords remain unchanged. But in some cases, it is important to take a deeper look at them in order to understand the psychology of the client and give them what they are really looking for.

For successful optimization, you need to choose the right keywords, focus on their type, and also correctly integrate queries into the site pages.

In general, the tasks of an SEO optimizer remain standard – and will remain so until Google implements the principles of intelligent search, after which it can find data without queries.

Our team is always ready and happy to offer you our

professional SEO services

.