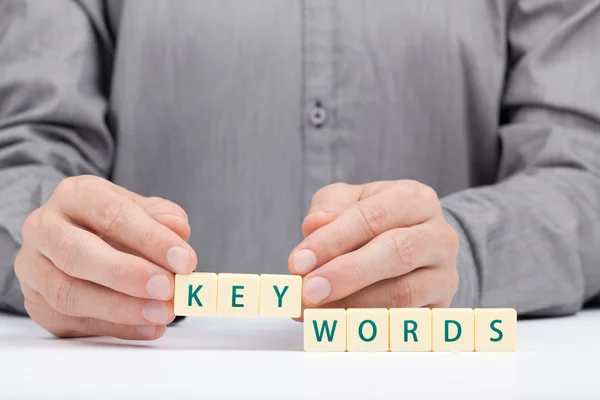 Let's imagine: you made a website or bought a ready-made template. Now you face a difficult task – to write text for a web page that will not only tell the world who you are but also show your website on the first pages in search engines. Well, no worries, a keyword-based strategy will handle this!
It takes extensive study and a thorough grasp of various keywords to develop an effective SEO marketing plan. As a result, you may greatly increase organic traffic with keywords.
Today, we'll discover the main keywords types to get the best SEO benefits for business, explain how they work, and provide simple examples of each keyword type. Let's dive in!
What Are Keywords In SEO?
Keywords (also known as search queries) are related to words or combinations that Internet users enter into a search box to find a product, service, or simply information. Properly selected keywords can trigger a large influx of new users aka customers for your business. The task of an SEO optimizer is to compile a semantic core and perform intelligent website optimization.
The first thing an SEO specialist should focus on is the content update with keywords. Search engine robots won't consider a page relevant to searches if it lacks theme keywords.
All in all, keywords are a crucial part of SEO along with backlinking, improving user experience, removing duplicate pages and broken links, eliminating problems with adaptability and loading speed, and so on. Let's find out how they actually work.
How Do SEO Keywords Work?
To get at how keywords work, let's look at an example. Let's suppose you need a wedding photographer. In the search, you will write something like "wedding photographer", "order a wedding photo" or "wedding photographer + city".
When googling these inquiries, you'll probably see personal landings made by wedding photographers, various aggregators, and freelancing exchanges on the first page. But why are they selected by the popular search engine? After all, there are myriad of websites offering the same services.
Well, this happens since the site owners stuffed the content with popular keywords or paid the search engine for advertising on the targeted request. That should be the major reason why you must create a list of keywords, skillfully mix them, and naturally embed them in the text on your website. Read also about blog writing for SEO.
What Are The Different Types Of Keywords?
You must carry out thorough keyword research and apply not one, but various kinds of keywords to develop an efficient strategy.
Well, there are many types of SEO keywords, just as SEO types in general. As a rule, they depend on how users around the world interact with a particular query. From this, various SEO specialists distinguish keywords by user intent, seasonality, length, priority, geo-dependence, and many many others.
How Many Types Of Keywords Are There In SEO?
Well, due to the fact that different specialists name different amount of keyword types, it's difficult to name exactly how many types of keywords are in SEO. Most often, 12 keyword types are distinguished. Among them are short- and long-tail keywords, informational, navigational, commercial, and transactional keywords, primary and related keywords, as well as broad match, phrase match, and exact and negative keywords.
Let's dive into this topic in more detail.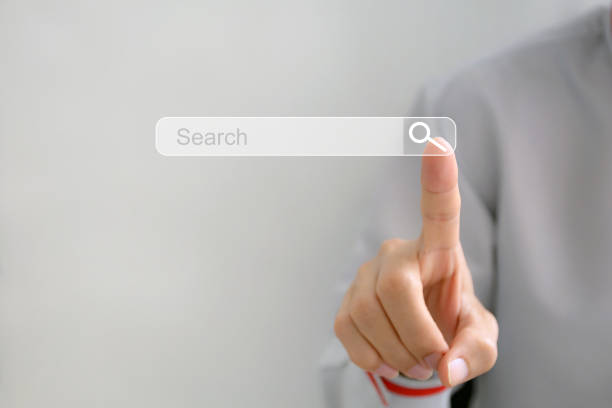 Types By Keywords Intent
Based on the user's search intent, you should consider various highly-searched keywords while creating SEO content. There're 4 SEO types of keywords by user intent:
Informational keywords
When looking for information rather than making a purchase, users often type informational keywords. Often such requests begin with the question words "what", "why", and "how". For example, "how to write a diploma", "how to enter a university", "what is a synonym", "who is Schwarzenegger" and so on. Often, search engines regard general queries as informational. For example, if you write "Schwarzenegger", Google will first offer to read Wikipedia, and only then show his filmography.
Navigational keywords
These are SEO key phrases that serve to find a specific resource, store, online cinema, brand, or service. That is, the user knows exactly what resource they need, but doesn't remember the full address. For example, requests like "BMW official website", "free electronic library", "uniqueness check service" and the like belong to this category.
Transactional keywords
Transactional key phrases are those that express the user's desire to perform a specific action: order, buy, view, read, download, install. Accordingly, they often include commercial intent keywords or one of the following words: "watch the Office series for free", "buy the last iPhone", and "read King online".
Commercial keywords
These keywords often have some buying intent but are mainly concerned with doing the research before making a decision.
The user wants to identify the best brand, service, or product to meet their needs. When employing these kinds of keywords, your aim should be to offer materials that will encourage users to choose you over rivals.
Here's what commercial keywords can look like:
    • Which sneaker brand is the best?
    • The top SEO company + city
    • Leading digital marketing brands in the USA
Types By Keywords Lengths
When optimizing your content with keywords, the length might be important. Based on length, there are two primary categories:
    • Short-tail keywords
Such broad phrases like "web development," for example, have a high search volume and fierce competition. The bulk of common keywords is between three and five words in length.
These are also longer search terms that have lower search volume. For example, "web development for small business" or "web development for dummies" if we compare with the previous option.
Due to the length and greater specificity, the chances of ranking such a query increase. And although they have lower search volume, long keywords attract a more targeted and relevant audience to your site.
So it makes sense to concentrate on long-tail keywords. Use lengthy, popular keywords that are somehow associated with your sector to improve your Google results.
Types By Keywords Relevance
This section will concentrate on the keyword types in SEO that you should employ to produce highly optimized content that ranks highly in Google or whatever search engines.
    • Primary keywords
You should always concentrate on one primary keyword every time you generate optimized content for your website.
Say you wish to focus on the term "keyword types". You may write an article on this topic and add the focus keyword into the meta title and description, tags, opening paragraph, and other parts of the article.
    • LSI keywords or related keywords
It is common practice to use the term "LSI" to define synonyms or variations of the target keyword. They can provide your article with additional context.
For example, if your main keyword is "SMM tactics", some LSI or related keywords could be "modern SMM strategies" and "SMM best practices in 2022".
Keyword Match Types
The final group of keywords on this list are those that are helpful for paid search advertising. These keywords for Google Ads let companies target and choose their audiences.
There are four main types of keyword matches in this group . Let's go through each in more depth.
    • Broad match keywords
When using wide-match keywords in your ad campaign, your goal is essentially to display Google Ads for as much people as possible. Your advertising will then show up for wide search words that have the same or similar meaning as your target keyword.
For example, let's say your target keyword is "sneakers". Your advertisements will appear for google keywords like "buy shoes for running", "buy shoes", "sports shoes 2022", "black sneakers", etc.
    • Phrase match keywords
The precise phrase as a keyword – in this case, "sneakers" – must be present in the search query for phrase matching. It can be something like "buy sneakers" but not "buy shoes."
    • Exact match keywords
As the name suggests, the search query needs to have precisely the same words as your keyword, in exactly the same order.
    • Negative keywords
When you run search ads, these are the terms you don't want your Google Ads to show up for. Choosing which terms to avoid is more important than choosing which terms to display advertising for.
So any search keywords you specify as a negative keyword will prevent your advertisements from appearing for queries that contain that phrase.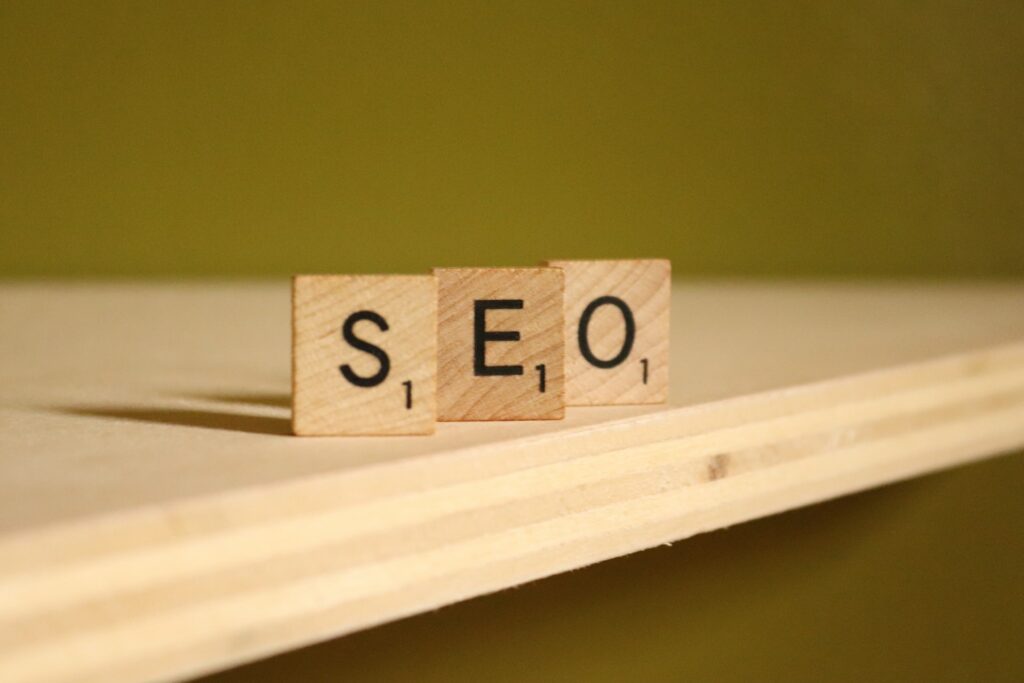 A Few Words About How To Work With Target Keywords
Where to insert key phrases
They are needed not only in the text on the page but also in the headers, subheadings, title, and description in addition to the content on the page. It is similarly crucial that inquiries appear in the opening sentences of documents. Additionally, they need to be listed in the image tags. And the remaining important words should be distributed throughout the content in an equal manner.
How to insert keywords correctly
The main rule says that popular keywords should look natural in the text. If it can be seen with the naked eye that some wording is artificially introduced into the text, and can be replaced with another word, then this is a failure.
How to choose the right keywords for your site
The best strategy for working with organic keywords is to build a semantic core. It is difficult and time-consuming to do this manually, so it's better to use special clustering tools.
How to find and check keywords
Always use special analytic tools for these purposes. They include Google Keyword Planner, Semrush, Ahrefs, and so on. However, if it seems difficult to delve into this software, approach search engine optimization services with the professional team ahead of the SEO game.
Wrap Up
It's too early to bury keywords – no matter how search algorithms change, they are all still based on user requests. The search engine can interpret, supplement, and rethink queries, but in any case, it needs a basis: what a person wants.
That's why we at Mellow promo thoroughly study your industry, collect the semantic core, cluster keywords, and build an SEO strategy based on key user requests.
If you wish, you can independently immerse yourself in the study of the rules of search engines and Internet marketing. Keep track of the latest industry news and trends, and constantly update your knowledge. But, if you're short of time for this, our digital marketing company is always ready to offer high-quality assistance and the results will not keep you waiting.
FAQs about types of search queries
Here're some short answers to the most frequently asked questions.
What do you mean by keywords?
The words and phrases that people google to get information on a certain topic are known as keywords. They are also known as "SEO keywords," "keyphrases in SEO," or "search queries."
What types of keywords exist in SEO?
There is no definite answer to how many types of keywords are in SEO. As a rule, each SEO specialist highlights their own keyword categories. However, the following keyword categories serve as the foundation of the SEO approach: long-tail and short-tail keywords; general, informational, navigation, and transactional keywords; primary and related keywords; geo-dependant and geo-independent keywords; high-, mid- and low-frequency keywords; seasonal and off-season keywords.
What is the keyword match type?
The keyword match types outline how closely a phrase must match a user's search query before it is taken into consideration for an auction. For instance, you might utilize a broad match to show your ads for a wider range of user inquiries or a precise match to target specific user searches. The following keyword match types exist: exact, broad, phrase, and negative.
What are seed keywords?
Seed keywords are the first few words or phrases that are used in keyword research. They often consist of one or two short-tail keywords that open up further keyword opportunities. Strong competitiveness and high monthly search volumes are frequently found in seed keywords.
Which type of keyword ranks quickly?
Long-tail keywords provide you the possibility to rank higher and more quickly since they are more specialized and receive less search traffic.